Dine with us 
Our Restaurants
Our Library Corner Café is a great place to soak in the sun of a new day after enjoying your complimenatary breakfast.  Relax in the Library Corner with a Vietnamese coffee, freshly brewed, whilst you contemplate your day ahead.
Hoi An is a renowned for its cuisine. The herbs from the nearby Tra Que village are sought after and the local people don't consider a meal complete unless it includes them. Street food abounds. Street food is everywhere and you can enjoy pho, my quang noodles and other local specialties. Rather than add to the already abundant selection of local food, we have chosen to leave that to local experts. We are very happy to provide recommendations and maps for you to discover the local street food and restaurants at your leisure.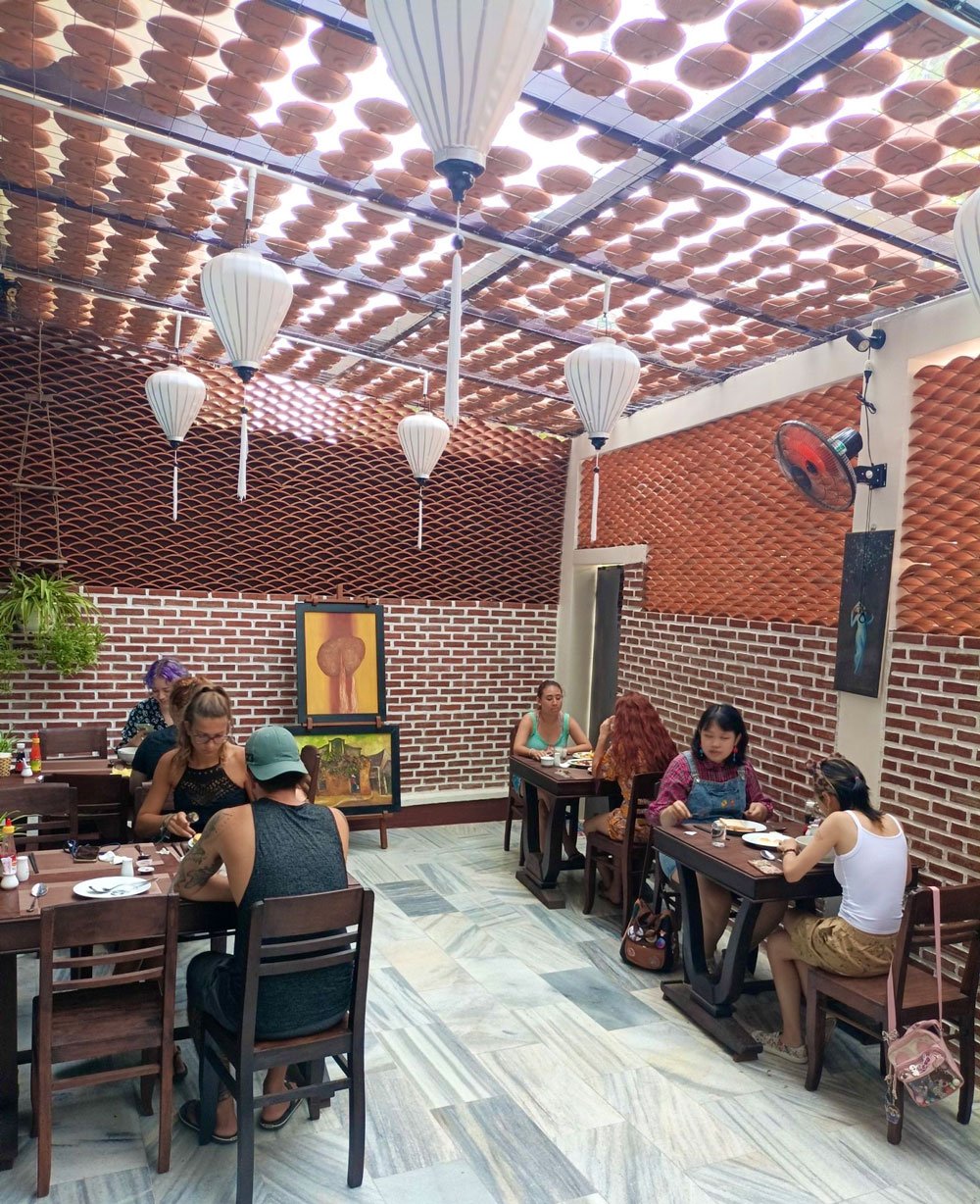 Our Library Corner Café chooses to focus on our traditional Hoi An Pho family recipes as well as some more modern Vietnamese food. Adding to this, a more international and western selection of food, we have tried to ensure you can enjoy comfort food from home too.
Food will be served in the Library Corner Cafe, Coffee Corner Terrace, Sky Garden and in your room.
Hoi An Pho Library Hotel is a new experience in Hoi An, and our Library Corner Cafe and Coffee Corner Terrace are new experiences as well.
Leaving the iconic Vietnamese street food recipes to the local street food vendors, we aim to offer classic, traditional Vietnamese dishes that have been handed down the generations and prepared and served, as you would enjoy them in any Vietnamese home.  Offering both a la carte and set menu options, our Vietnamese menu showcases the very best classical dishes local to Hoi An.  In true Vietnamese tradition, all meals contain something crunchy, something sweet, something spicy and something sour.  This is the way the Vietnamese people balance the delicate flavors in their food and why people travel from around the world to enjoy it.
We have a selection of international dishes too. They have been chosen to offer a selection not found in other restaurants in Hoi An. Baked potato with shrimp and sour cream, gourmet pizza with baked pumpkin, feta and red onion as well as pitta wraps with skewers and salad are among the tasty selection of international food you can enjoy in our Cafe.
Breakfast
Wake each day and enjoy a complimentary buffet breakfast. Enjoy our selection of fresh juices made each morning. We offer a selection of hot and cold dishes, fresh seasonal fruits as well as fresh coffee and tea. We have a chef station where you can select eggs prepared fresh, to your taste. Our buffet menu changes daily.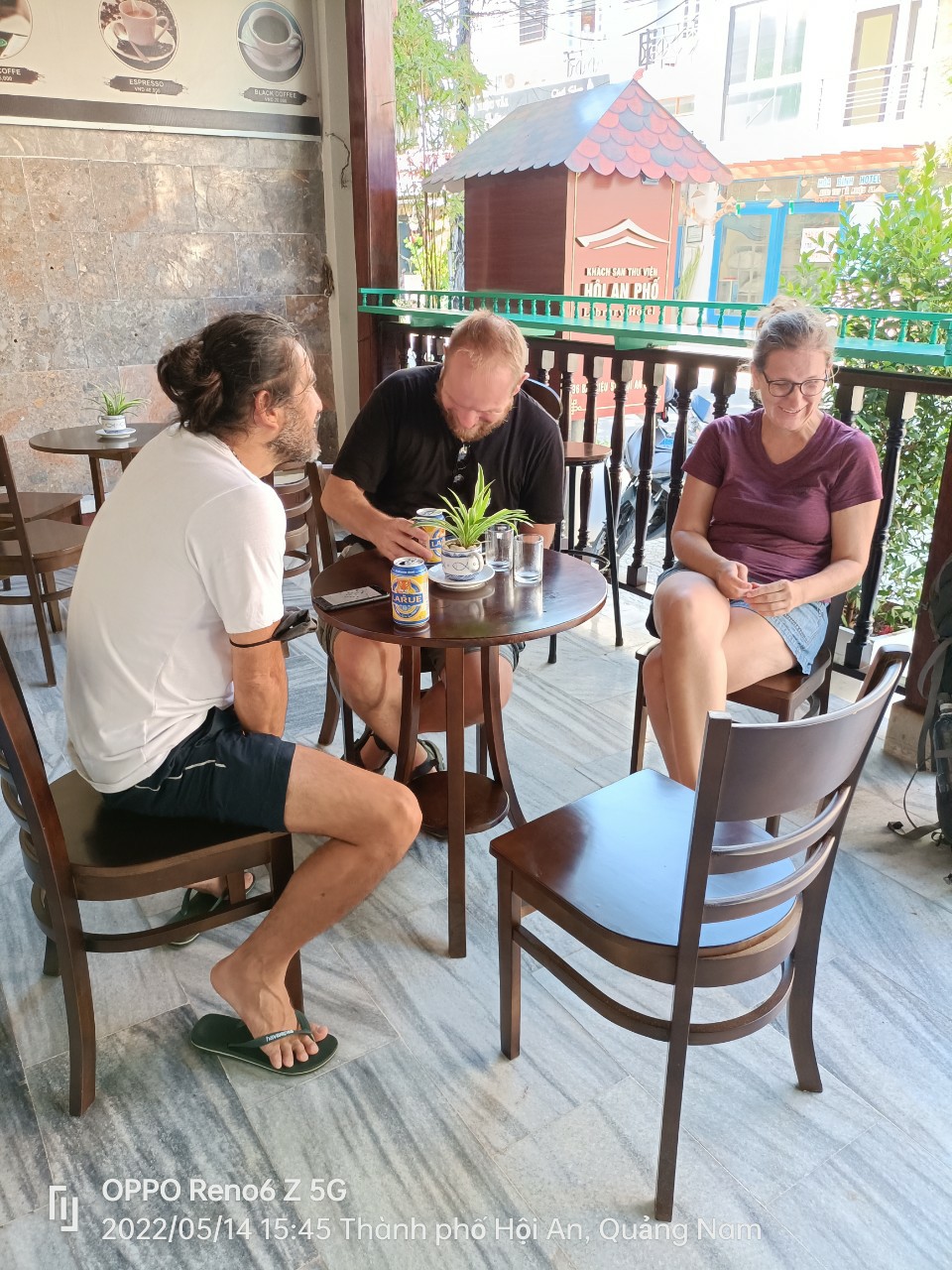 Café and Coffee Corner Terrace
Enjoy a selection of snacks from our all day menu, or chose from our a la carte menu of Vietnamese and International dishes or a set Vietnamese menu. Our room service operates from 10am to 9pm daily and you can choose items from our all day menu or from our Vietnamese and International menu.