Hotel services
CONCIERGE
Our concierge service is available to ensure you experience Hoi An in your style. Whether it is simply arranging a reservation at a restaurant through to tailor making a full and personal itinerary for you, we are at your service and happy to assist in any way we can.
TOUR DESK
We offer a range of bespoke day and half day tours for our guests at the Hoi An Pho Library. Our tours are uniquely designed and include tours by bicycle, US military jeep and vintage Piaggio Vespa scooters. Whether it is a half day in the countryside, exploring the local palm coconut forests or Tra Que village, or take a boat ride on the Thu Bon river as the sun sets over My Son, we have an experience for you. Our staff have comprehensive knowledge of the best ways to see Hoi An and surrounds and we have a range of tours and transport options that cater to all budgets and age groups.
Find out more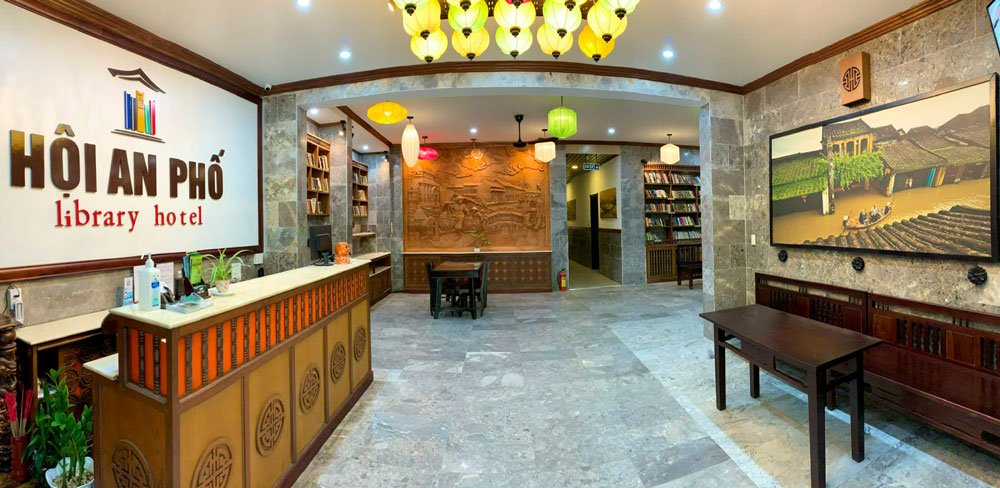 LAUNDRY
When you are enjoying your holiday of a lifetime, it is sometimes difficult to find the time to take care of things like laundry. We offer a 24 hour laundry service at an affordable price.
BICYCLES
They are a great way to explore the Old Town and beaches. We can help you hire a bicycle for a small charge.